Victoria Shopping Center, Nottingham
This is a large shopping centre in Nottingham, and contains the famous water clock by Roland Emett.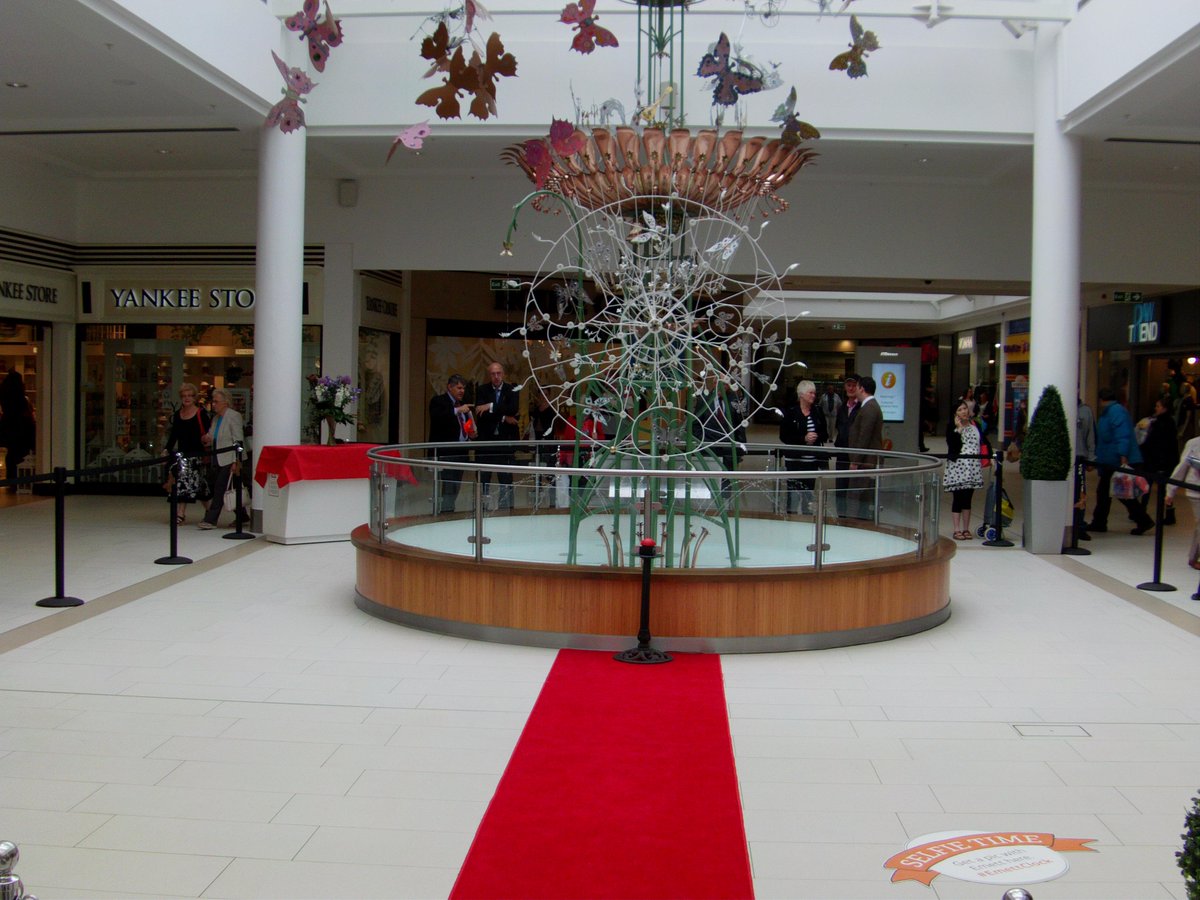 Picture credit - Nottingham on Twitter.
The centre is open from 9am to 6pm most days (7:30pm Wed and 7pm Sat). Sunday opening is 11am to 5pm.
Shopmobility open 9am to 5pm Monday to Saturday. Closed Sunday. 
Our creative collection
place
Fast Find - start by typing
GMT Tools - check and bookmark
⏲ Time converter by place
🌎 Time converter by zone
ⓘ What is Greenwich Mean Time?